Jessica Simpson is ready to tell all!
On Wednesday, the singer-turned-designer celebrated her birthday by giving a gift to the world!
The now 39-year-old announced she's working on a brand-new memoir with HarperCollins Publishers, set to be published February 4, 2020!
Related: Jessica Simpson's Ankles FINALLY Return To Normal Again — What An Ordeal!
Simpson's storied career spans across 20 years, dating back to her 1999 debut single, I Wanna Love You Forever.
OMG, we can't believe that was two decades ago! Feeling old yet, Perezcious readers?
With years of industry experience, two marriages, one divorce, three precious kids, and multiple business ventures under her belt — readers are certainly in for a wild ride with the star's upcoming memoir.
Simpson shared the exciting news with her followers on Instagram with a cute snap (below):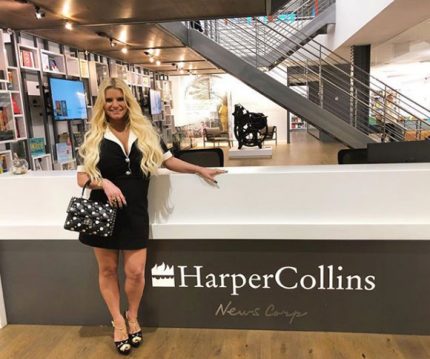 In her caption, the business owner says she's excited to open up in way like never before. She wrote:
"I have been waiting for so long to share some exciting news…I will be releasing my first book on February 4th with @harpercollinsus. I have been working so hard on it – I have opened my heart up in a way I never have before and now I can't wait to share it with the world. 💚"
Speaking to People, Jessica explained why now is the right time to share this intimate reflection of her life:
"I have been approached many times over the years about writing a book. It never felt right to me until this very moment. I have always felt that one of my God-given purposes in this life is to inspire people."
The With You singer says she hopes readers will feel "the love, laughter, tears, and truth contained in every page," adding:
"I hope that by telling my whole story and not holding back I can help move people to walk through their fears and defeat their challenges, as I am working hard to do every day with mine."
Okay, okay. We're definitely intrigued!
The mother-of-three has been pretty candid about navigating pregnancy and motherhood for quite a while now, as evidenced by the multitude of honest posts across her social media platforms. The autobiographical memoir will include plenty more of that, as well as details of how she fell in love with her NFL tight-end husband, Eric Johnson, and of the three kids they share together: 7-year-old Maxwell, 6-year-old Ace, and 3-month-old Birdie May.
Cool, cool, but…
But what about ex-hubby Nick Lachey? He has to be included in this, right??
RIGHT!
Lachey and Simpson were married for four years, from 2002 to 2006. The former 98 Degrees vocalist eventually went on to wed TV personality Vanessa Minnillo in 2011.
The answer is YES, the new book will spill tea about the former couple's memorable 2003 MTV hit show, Newlyweds AND their highly publicized split in '05.
GOOD because if we're being honest, this hilarious moment still needs added context for us years later. Ha!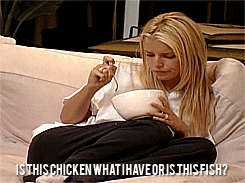 Oh, we'll also be able to read about how Jess has been able to manage "starring on the big screen and topping the Billboard charts, finding new love, raising a family, and running a successful business empire," per the book's description.
Are YOU guys looking forward to Jessica's book? Tell us in the comments (below)!
And Happy Birthday again, girl!
[Image via FayesVision/Brian To/WENN]